Our Products
B2C and B2B SaaS specialists
Developing, scaling, and taking innovative SaaS solutions to market requires a combination of technical expertise, market knowledge, and customer focus. Ramp deliver products that exceed customer needs and drive business success.
iDetailAid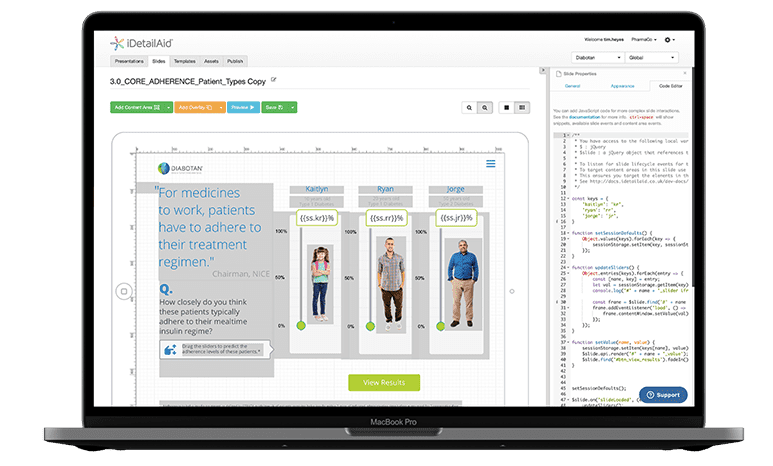 iDetailAid is a ground-breaking content authoring platform for Life Sciences. Used by brand teams, agencies and content factories, iDetailAid gives them the flexibility they need to create compelling, interactive content that can be seamlessly published to Veeva Vault.
Its intuitive, no-code drag and drop authoring environment simplifies the creation and localization of CLM content for non-technical users, while the fully-featured coding interface and event-driven API can be used by developers to create complex, interactive content with deep integration into Veeva.
Simplifying the creation, update, localisation and upload of CLM content, reducing development costs and time to market
Busby
Introducing Busby, currently under development by Ramp, in partnership with The Curator Group, and set to launch early 2024.
Busby is a groundbreaking platform that empowers non-technical users with the ability to seamlessly onboard and support users across web and mobile applications. With Busby, businesses can empower their teams to guide and assist users throughout their journey, without the need for technical expertise.
Coming soon. Get ready to unlock the potential of effortless onboarding and exceptional support with Busby